Halloween Howl Week o'Giveaways
 How it works:
Each day this week, you will search the rooms of Bonbon Break looking for a blogger who has turned into a zombie!

Then YOU:

Click on their post link (read: continue reading this post).
Leave a comment mentioning this giveaway and how wonderful their post is on their site.

Then WE:

Post the winner the next day on this very page.
Send the winner the goods!

SEVEN zombies…

SEVEN amazing products…

SEVEN chances to win!
Each giveaway is open from when the zombie photo is posted until 11:59 pm PST (Boo!) of the specified day.  It is only open to US residents. All products are being provided by the companies listed, so please give them a little Facebook or Twitter love. Enjoy!

A Copy of Bridget Edwards' Decorating Cookies cookbook
Let previously featured blogger and cookie guru Bridget Edwards guide you through more than 60 delicious cookie-decorating designs for every occasion and holiday, from luscious springtime daisies to spooky spider webs to personalized birthdays. Cookie dough and royal icing recipes are included, and every iced design features easy-to-follow instructions and step-by-step photos.
Check out the Bake at 350 blog at: http://bakeat350.blogspot.com.
Check out Lark Crafts:  http://www.larkcrafts.com.
Follow Bridget on Facebook, Twitter, Pinterest.
CONGRATULATIONS to Patti Florio. She won a copy of "Decorating Cookies: 60+ Designs for Holidays, Celebrations & Everyday" by finding Monday's Zombie, Lisa.
A Gift Basket from Unreal Candy
Just in time for Halloween, Unreal Candy introduces five candies that taste great, and the suggested retail price is the same as typical candy bars. But unlike typical candy bars, UNREAL candies can proudly claim: NO corn syrup, NO hydrogenated oil, NO artificial flavors, NO GMO's, NO synthetic colors, and RESPONSIBLY sourced ingredients.
Check out the Unreal Candy Website: http://getunreal.com or follow them on Facebook or Twitter.
CONGRATULATIONS to Tori Z. She won a basket of UnReal Candy by finding Tuesday's Zombie, Shawn.

A Jelly Roll from the Stash Quilt Shop
Jelly rolls are a great way to get into quilting and a quick and rewarding project for the veteran. This fabulous give away from Stash Quilt Shop includes a pattern and all the fabric you need to make this daisy chain patterned quilt.
Check out their website:   http://www.stashquiltshop.com or follow them on Facebook.
CONGRATULATIONS to Deana. She won a JellyRoll from Stash by finding Wednesday's Zombie, Rebecca.
This classic lightweight helmet-friendly hat from Wizbang is made from a stretchy material that's great for wearing while you're out running, skiing, hiking, climbing, soccer mommying, striking a yoga pose, walking or just taming your hair on a bad hair day. At Wizbang, we make bright, bold beautiful hats and accessories for active women and kiddos.
Check out their website at www.wizbanghats.com or follow them on Facebook.
CONGRATULATIONS to Rita. She won a hat from Wizbang Hats by finding Thursday's Zombie, Linda. 
The StoryCraft Box from Page's Corner
The StoryCraft Box™ takes two things kids love — Story Hour and Craft Time — and puts them together in one box! Each participant receives two crafts, supplies and enrichment activities all based on the central theme of the included storybook. Page's Corner helps make reading interactive and activate imagination!
Check out Page's Corner Website: www.pagescorner.com or follow them on Twitter @pagescorner, Facebook, Pinterest or on their blog.
CONGRATULATIONS to Bayda!  She won a StoryCraft Box™ from Page's Corner by finding Friday's Zombie, Kristi.
Extreme Learning Set from Carson-Dellosa
Amazing! Outrageous! Bizarre! Guinness World Records® products from Carson-Dellosa grab children's attention and motivate them to learn with engaging puzzle books, hands-on tangram puzzles, creative writing cards, and captivating fact cards—all featuring full-color real world record photos! Take learning to the extreme with Guinness World Records®!
Check out the Carson-Dellosa website at www.carsondellosa.com.
Follow them on Facebook, Twitter or Pinterest.
CONGRATULATIONS to Kim N.!  She won a Guinness World Records® Education Set from Carson-Dellosa by finding Saturday's Zombie, Suzanne
.
A Bonbon Break Coffee Mug
This will be the perfect visual aid to let those around you know what you are up to and why they should give you a little peace. Cheers!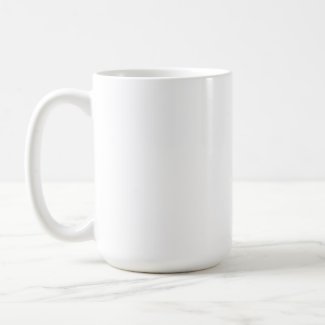 Bonbon Break Mug #1
by
BonbonBreak
Design your own
coffee mugs personalized
at Zazzle
Congratulations Shannon and thank you to Dolphin Organics for sponsoring our Green Issue.