Roasted Cauliflower & Leek Soup
Last night, we curled up on the sofa with this creamy roasted cauliflower & leek soup (made with cashews for the cream part). This might look subtle, but the roasting process brings out some pretty big flavors… and in a surprisingly little amount of time. The short version of this recipe is: Roast. Blend.
(But I promise, it tastes fancier than that).
---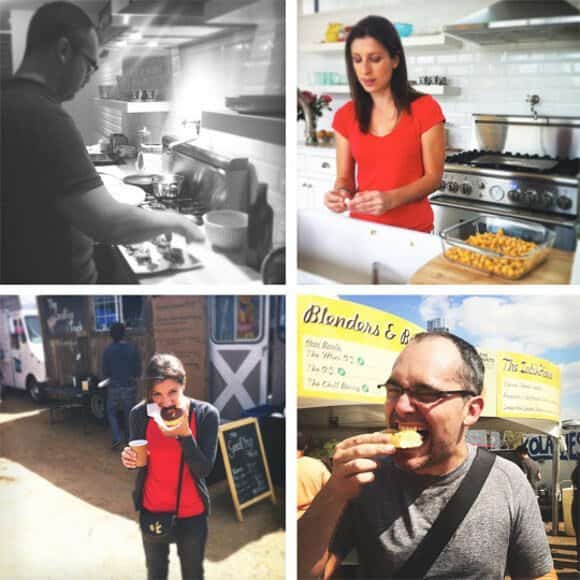 ABOUT JEANINE (& JACK): Hi, my name is Jeanine. I'm a designer, healthy-food-maker, and all-around creative-kind. My husband Jack is a video game programmer, cheese lover, and the general household tech-support. In a lot of ways, we're two people that couldn't be more different. We started this blog because the one common interest we share is food. Whether we're exploring cultures halfway around the world, checking out a new neighborhood restaurant, or experimenting in our own kitchen, we have the most fun together when food is involved. Also, after 11 years together, we just needed a new project to talk about.
What are we pinning?
Visit Bonbon Break's profile on Pinterest.


---
CONTINUE READING IN THE KITCHEN
---
Don't miss a bite…click here to follow BonBon Break on Pinterest
---